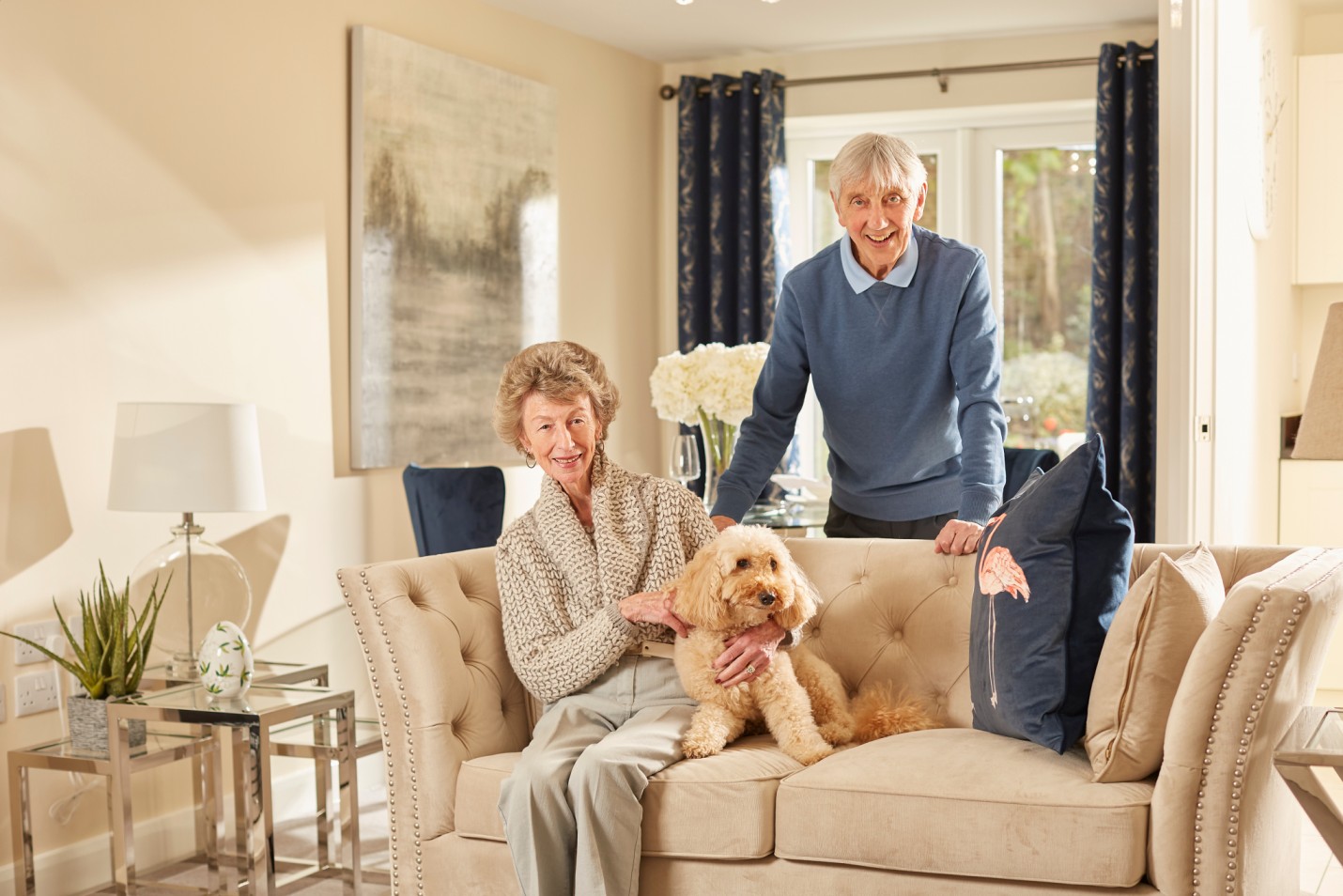 At Adlington Retirement Living, we often hear from our homeowners that they 'feel like they're on holiday all of the time'. When you go on holiday, one of the greatest pleasures is casting aside your worries and day-to-day responsibilities and letting somebody else take care of everything for you. That's part of the joy – no jobs around the house and no never-ending 'to-do list'! But why limit that feeling to just a few weeks each year, when you can feel like that all year round?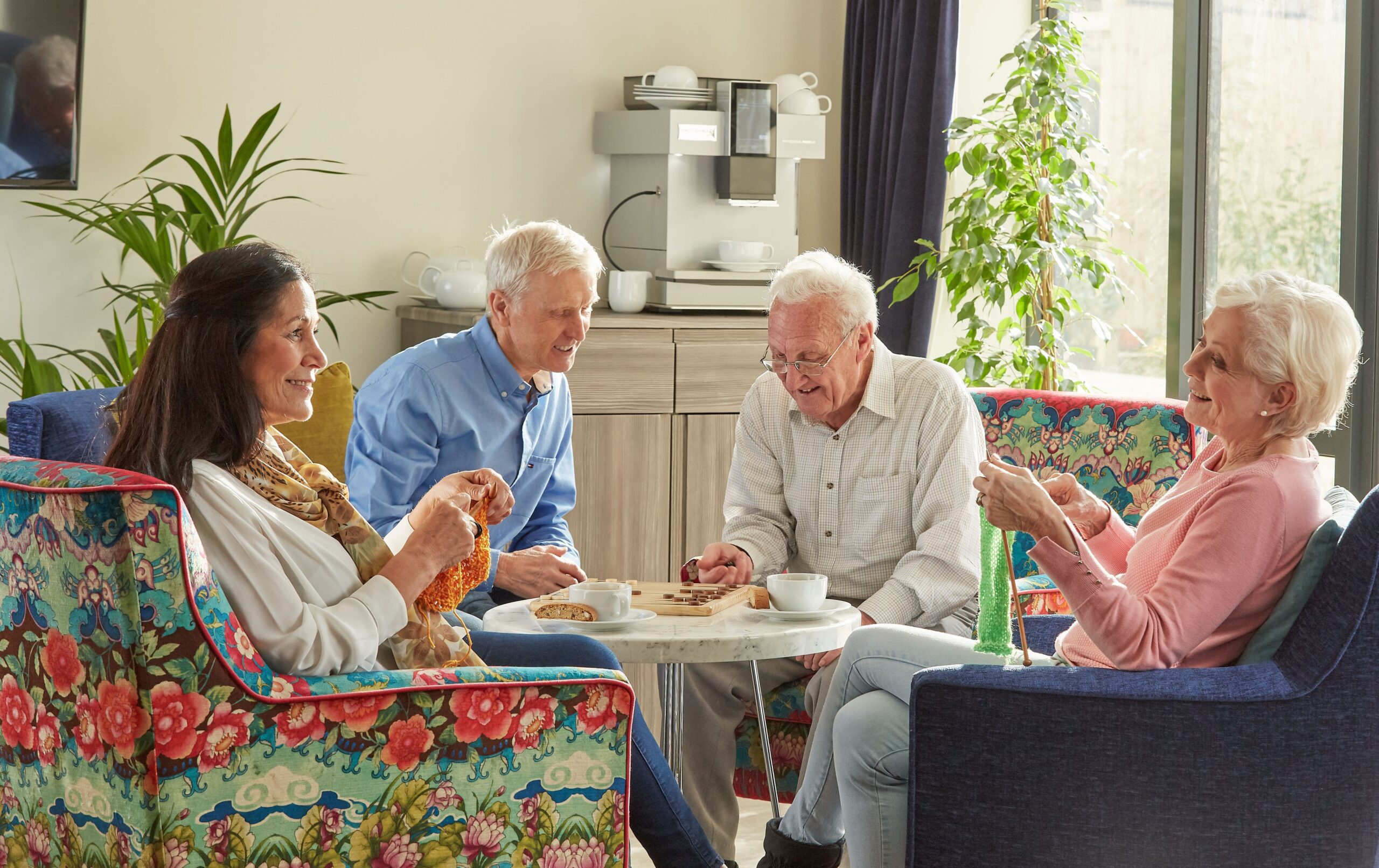 Home and garden maintenance taken care of
Since moving to The Sidings in December with her husband Harry, Ann is enjoying her newfound freedom from DIY: "You don't have worries here. When you have a house, you become a servant to it. You have to do all these things to keep it sellable and up to scratch. I'm quite good at building things. I can plaster walls, lay drains, but the days come when you don't want to have to do that sort of thing anymore. It worries you. So you come here and it's like being on holiday all the time. I can't get over it! We're having such a wonderful time."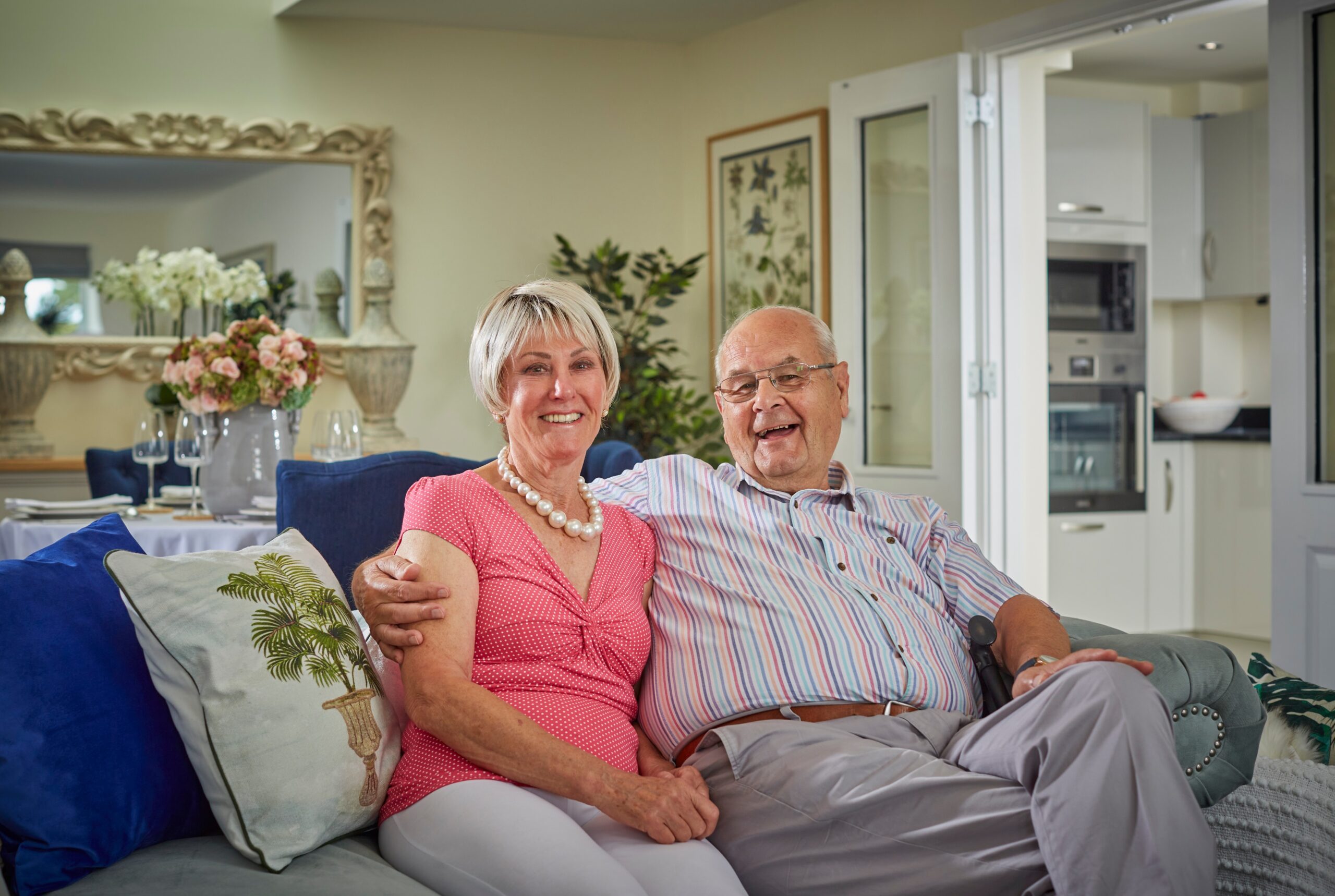 Harry, Ann's husband said: "We've got rid of two houses and all the worry of painting and weeding the garden and all the rest of the things. It's all done here. If anything goes wrong, we just report it and there's somebody here within a couple of days. And there's an on-site maintenance chap, who's most helpful."
Ann added: "And we've got the gardeners."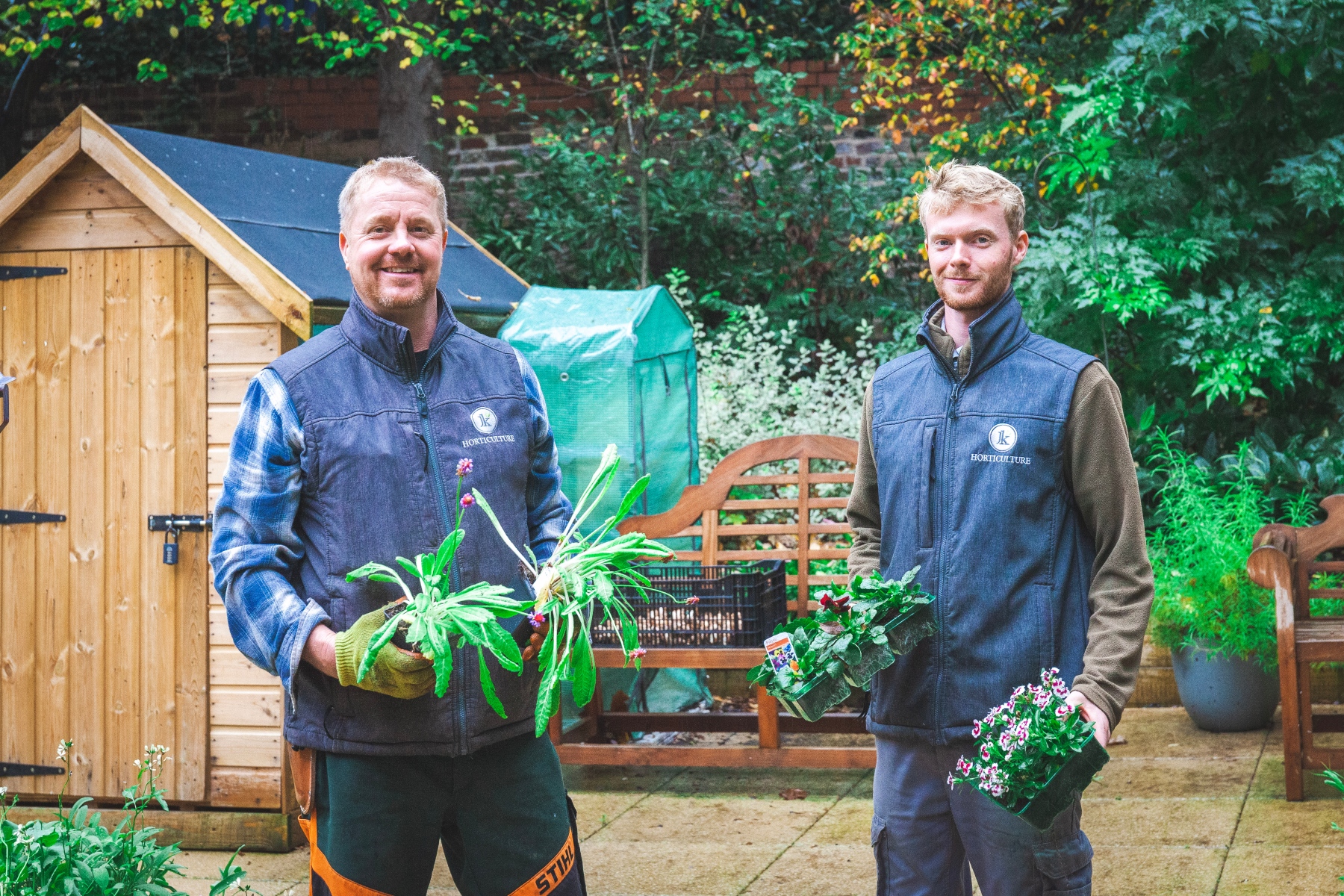 With level access, a heated summer house, well-maintained garden paths and raised planters, you can enjoy the beautiful gardens all year round. There's no need to worry about clearing gutters or jet washing slippery paths.
Joan, a homeowner at The Chimes said: "Bill isn't as fit as I am, and it was becoming my responsibility to make sure that everything was ok. I noticed the guttering, for example, and then if anybody needed to go up a ladder, it would be me. Since we've been here, Bill says it's the best thing we ever did."
Lock up and leave
Worrying about their property when away on holiday was also a concern for Joan.
"We also have a rather unusual situation in that our three children all live abroad. We go over there for five weeks, so the house was locked up. We always worried that it would be broken into while we were away. Here, we know that it is being looked after and if we want something doing, such as the flowers watering or if we've forgotten to switch something off, we can ring our lovely management team up and ask them to pop in."
Worth every penny
Pam, who moved to The Woodlands in January, is happy not to have the worry or the hassle of managing a property herself.
Her partner, Mike, said: "I think one of the perceptions of retirement living communities is that the service charge is expensive. There's a tendency to look at it in isolation as a charge that you didn't pay before, but when you sit down and work out all the different services that you paid for at home, it's actually not bad.
"Pam had a gardener and a cleaner before she moved. Here the service charge covers both of those and building maintenance, buildings insurance, water utilities. Obviously, the whole idea of this type of independent living is the fact that you don't have to worry about these things. You're not picking the phone up every five minutes to organise things."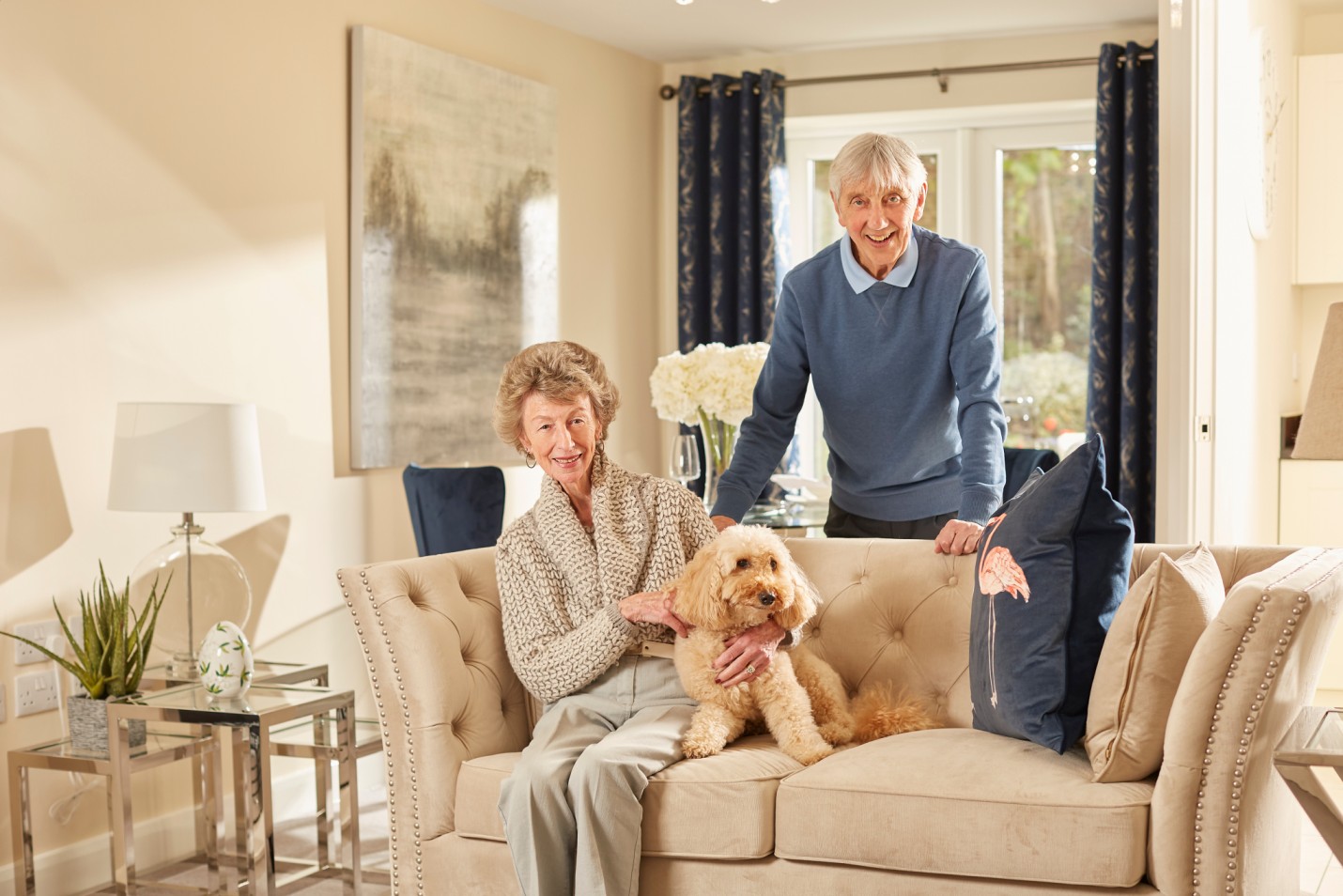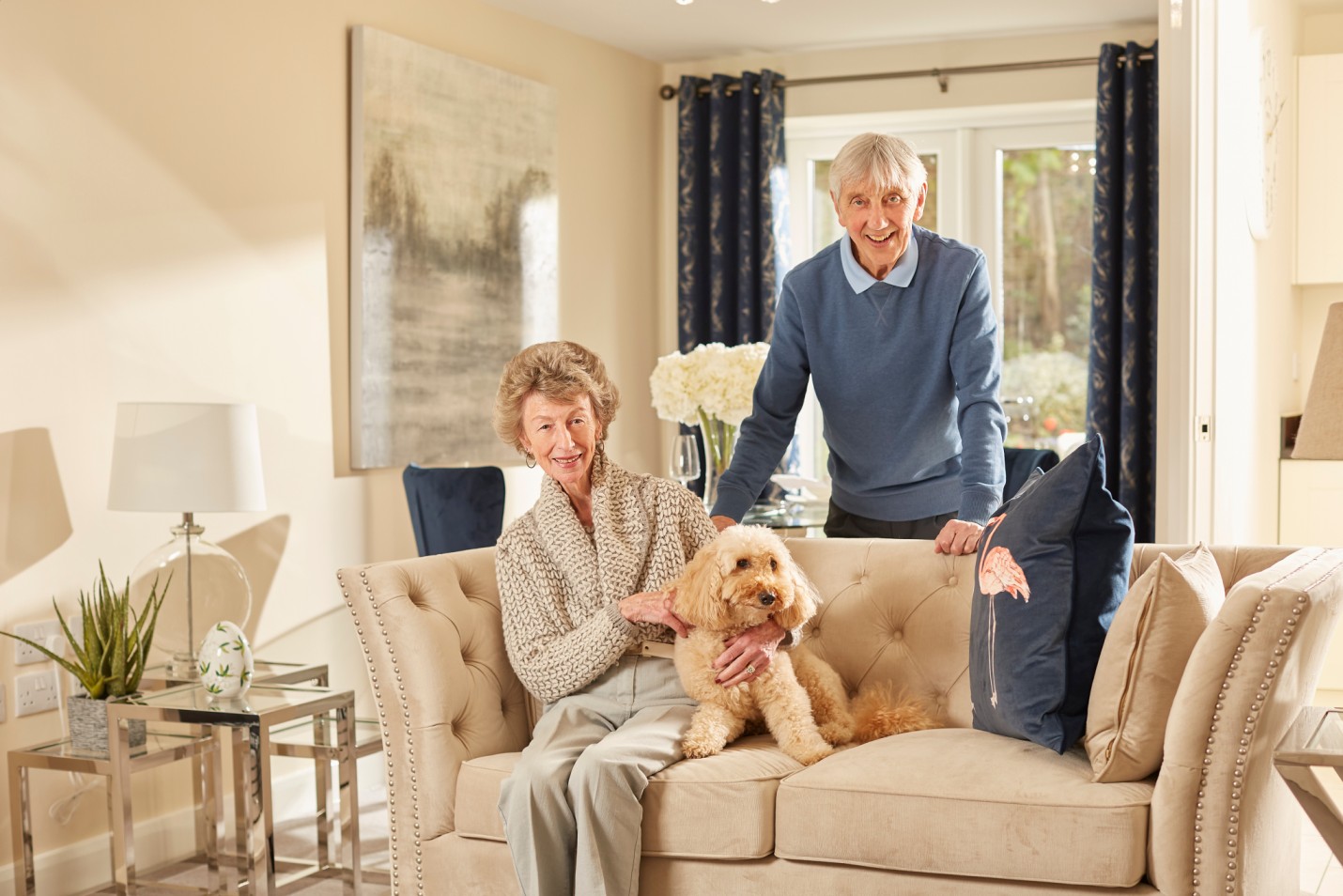 Enjoy more quality time
When you move to a retirement community you can do as much or as little as you like. It's entirely your choice.
Ann said: "We're busy, but busy doing things that we like. We have a gardening group, take-away nights, pétanque, a book club, and there's a local, historical interest group. We have film nights and games nights."
Ann enjoys dancing and goes to a weekly movement with music class in the activity studio: "It's good having it in the same building because in winter, the bad weather can put you off and if you don't go, sometimes you stop going. But if it's here, you've only got to pop downstairs.
"We spend lots of time in the coffee lounge and the homeowners lounge too. If anybody wants to chat, they go and sit in the coffee lounge and invariably, the crowd will gather and that's how it goes. You're never short of somebody to talk to."
Harry said: "Ann never stops laughing."
Come and see for yourself
Why not get a real feel for your options? Join us for one of our coffee mornings, arrange a private tour or we can book in a spot of complimentary lunch for you in the restaurant.
If you would like to find out more, our friendly sales teams are ready to welcome you Monday to Saturday at The Spindles in Menston, The Sidings in Lytham, The Woodlands in Heaton Mersey, The Newells in Kempston, Broadleaf House in Wylde Green, Sutton Coldfield. The Folds in Romiley is open Monday to Friday. Call 0800 118 1694 to find out more or visit Adlington.co.uk.