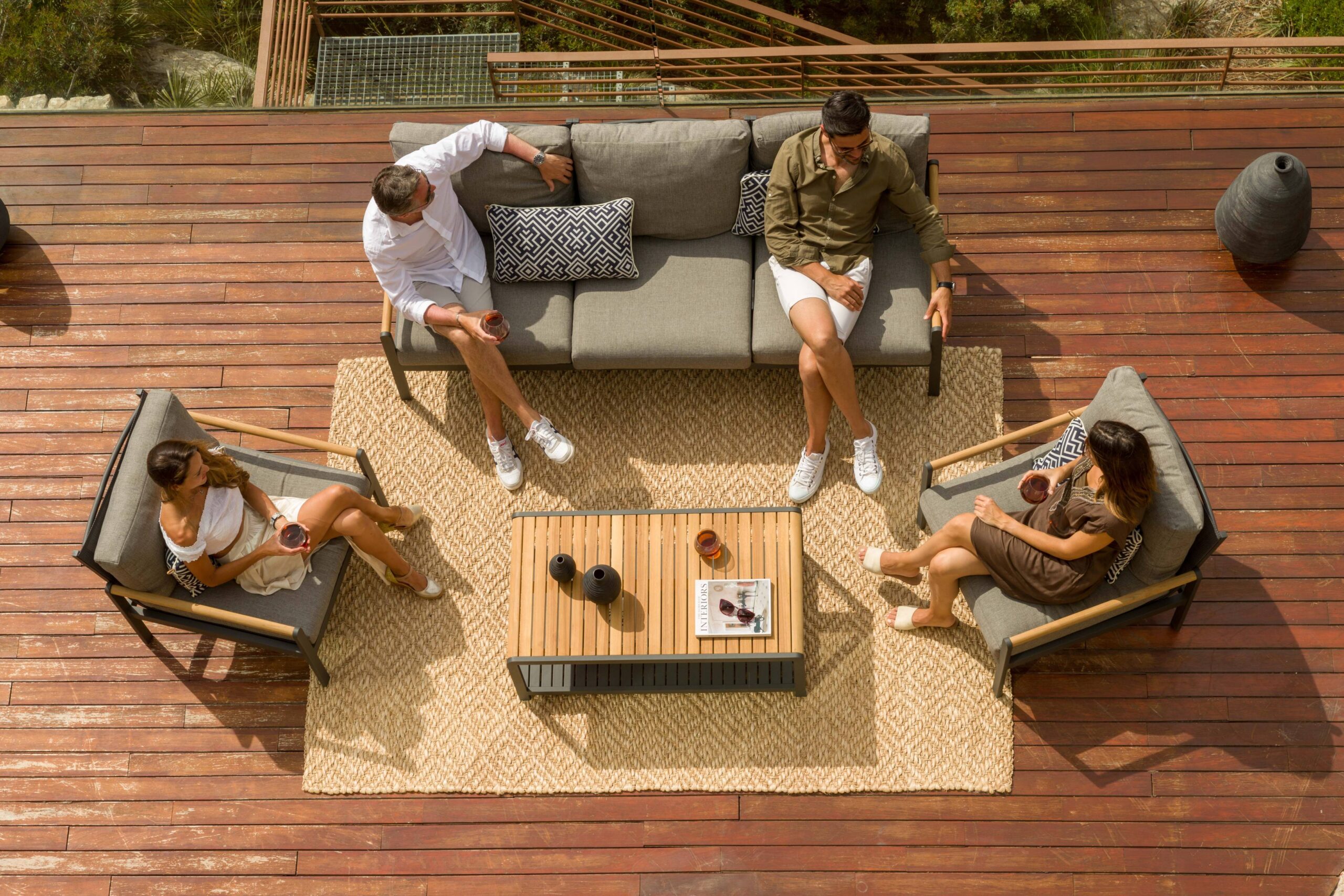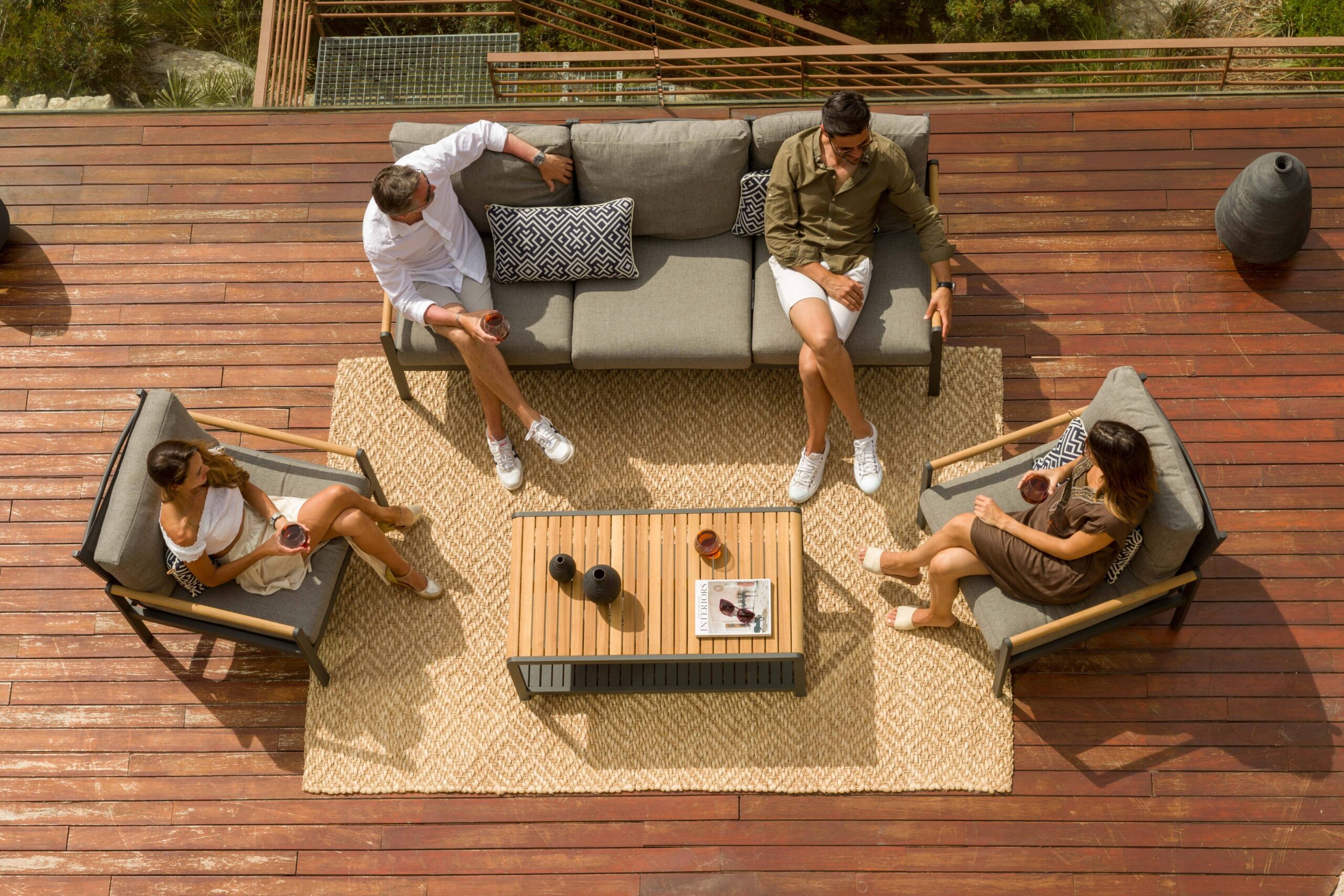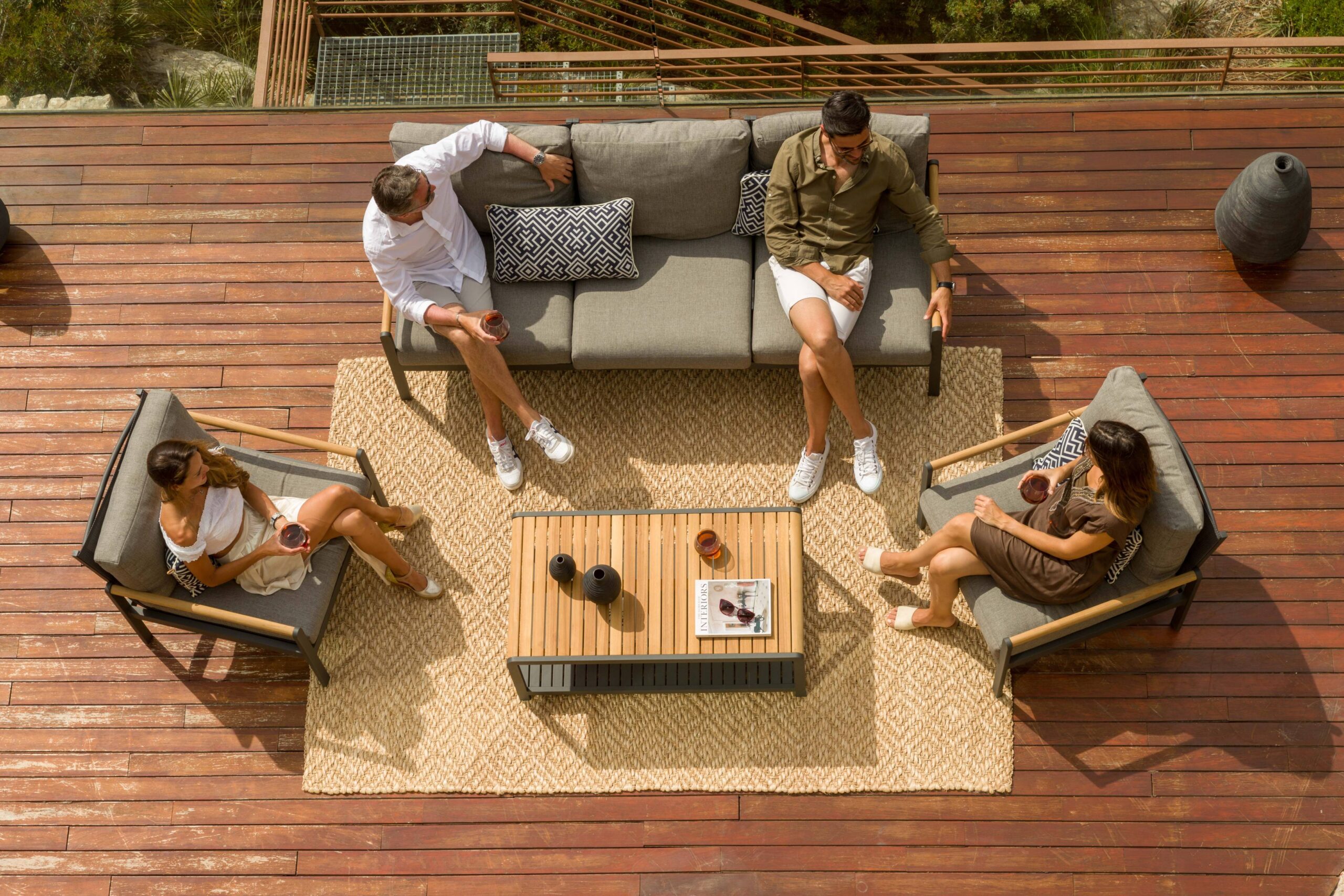 As trend experts forecast a move towards natural shades and materials, soft shapes and an even greater focus on sustainability, leading furniture brand, LifestyleGarden®'s stunning new FSC™ teak lines make a welcome addition to any outdoor or indoor space.
This season saw the exciting launch of a host of exquisite new FSC™ teak furniture pieces from LifestyleGarden®, including showstopping tables and entire new collections boasting warm teak touches.
The nation hasn't lost its love of wooden furniture, and teak has long proved a timeless favourite thanks to its beautiful texture, honey tones, and all-important durability. With current and future décor trends favouring a more natural aesthetic, complete with organic shapes, softer edges, and earthy shades, LifestyleGarden®'s FSC™ teak products strike the perfect balance between style and substance. Yes, these are elegant design-led pieces of furniture but made from superior wood that offers fantastic weather resistant properties. Far from 'fast furniture', LifestyleGarden®'s teak ranges are built to last and look outstanding while doing it.

Mix and match
As the desire for outdoor spaces that blend seamlessly with interior styles continues to grow, LifestyleGarden®'s new collections come into their own, making a true style statement indoors or out. The Jade Oval table is one of eight brand-new FSC™ teak tables available to mix and match with any of LifestyleGarden®'s existing collections. The chic table, with its soft, clean lines and striking geometric patterned top, will elevate any space and dining experience. Jade is also available as a bistro table and smaller square version, still showcasing those graceful curved edges.
Trend experts suggest that many Brits now hanker after a Mediterranean lifestyle and look, making rustic teak a glorious addition to any outdoor space, particularly when paired with the soft shades and rattan weave effect of Bermuda Light.
Sleek styles
Meanwhile, sleek grey and matt black styles are still very much en vogue but are now warmed up by rich wood tones, as seen in the Amber collection, with luxurious sofa sets and armchairs elevated by tactile circular armrests in stunning solid teak. Those soft cylindrical shapes are echoed in the curved edges of teak tabletops for relaxed entertaining or formal dining. Enjoy the beauty of the Amber collection with sofa and chair coffee sets, 6 and 8 seater dining arrangements or take outdoor entertaining to the next level with the exquisite outdoor kitchen, which marries dark grey aluminium with premium teak slats.
The Topaz collection makes entertaining a pleasure, matching contemporary design and comfort perfectly with the natural beauty of wood atop chic grey aluminium frames. The luxurious XL daybed pairs sumptuous Olefin cushions with an elegant teak side tabletop, providing a convenient place for drinks. Team this piece with sofas and a striking teak coffee table for a spectacular corner unit that will transform any patio or terrace. Topaz is available in a variety of configurations, from sofas and casual corner sets to 8-seater dining solutions – providing incredible versatility.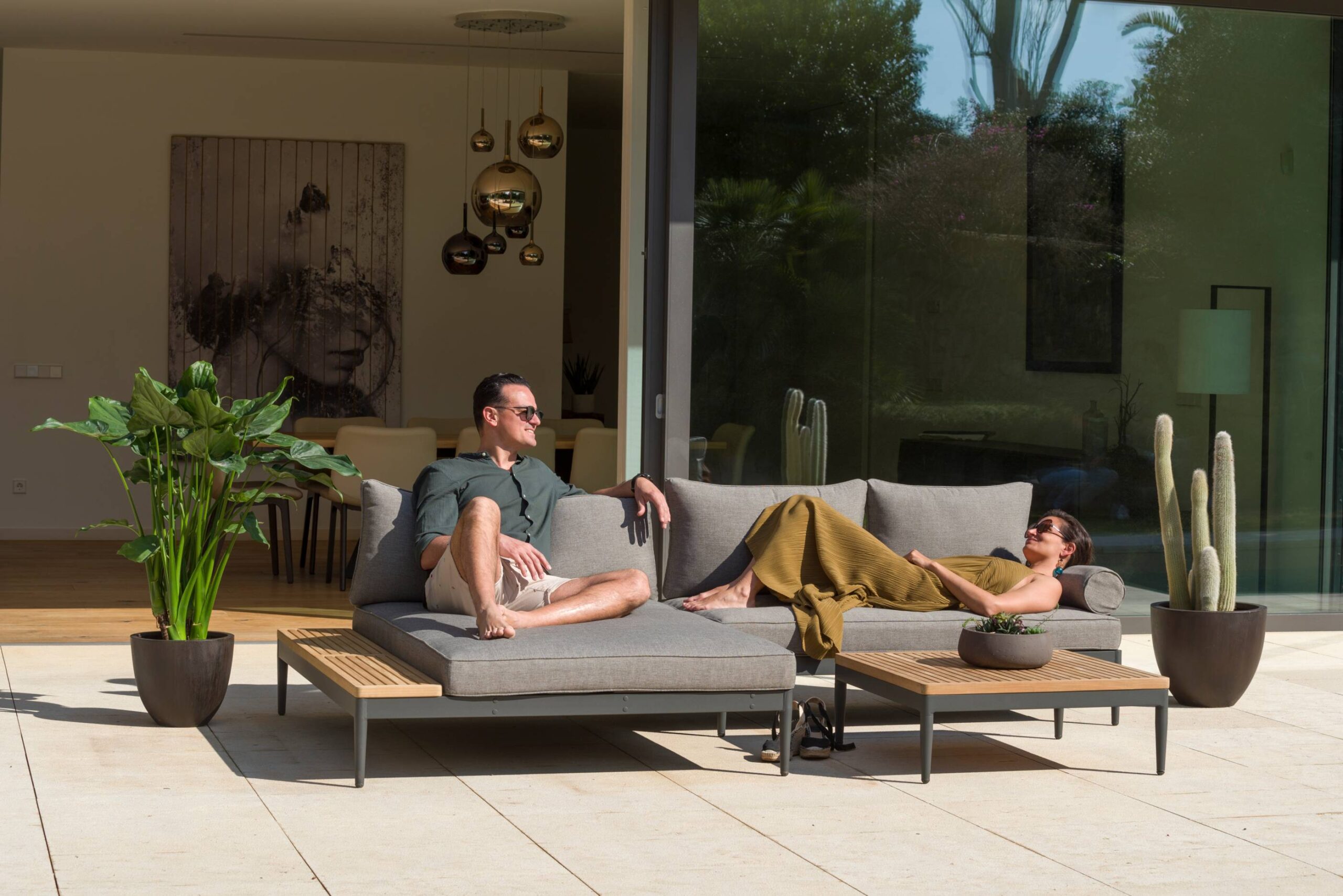 Low maintenance luxury
Teak offers a huge number of benefits compared to other wooden furniture on the market, including superior durability, weather resistance, and is also incredibly low maintenance. The abundance of natural oils in teak helps prevent any damage that would be caused by moisture, whilst also resisting rot, decay and fungus. This beautiful hardwood has excellent insulation properties, meaning it doesn't get too hot in the scorching summer weather but also retains its heat during winter.
Teak is known for its rich golden-brown appearance but also ages beautifully and is highly prized for the silver-grey patina it gains over time if left untreated, giving furniture a classic aged appearance. After two years, the silver-grey colour becomes a much darker grey/green colour. If that's not your style and you yearn for the golden hues, you can easily restore the original shade by using our Eco Safe Wood Cleaner, which brightens and brings back the wood's original colour. This can then be retained simply by using a suitable sealer.
Sustainable solution
With a climate crisis looming and consumers seeking to make more responsible purchasing decisions, there is naturally a greater appetite for more sustainable materials across.
One of the most sought-after wood species in the world, teak offers a more sustainable solution to other hardwoods on the market. LifestyleGarden® only uses teak from FSC™-certified sources, including timber that is grown in responsibly managed plantations or that has been recycled from components and structures. Originating from barns, houses, railway sleepers and other constructions, this recycled wood is brushed, cleaned and repaired to give it a beautiful rustic appearance.
Another bonus is that teak can then be recycled at the end of furniture's life – even better news for the planet!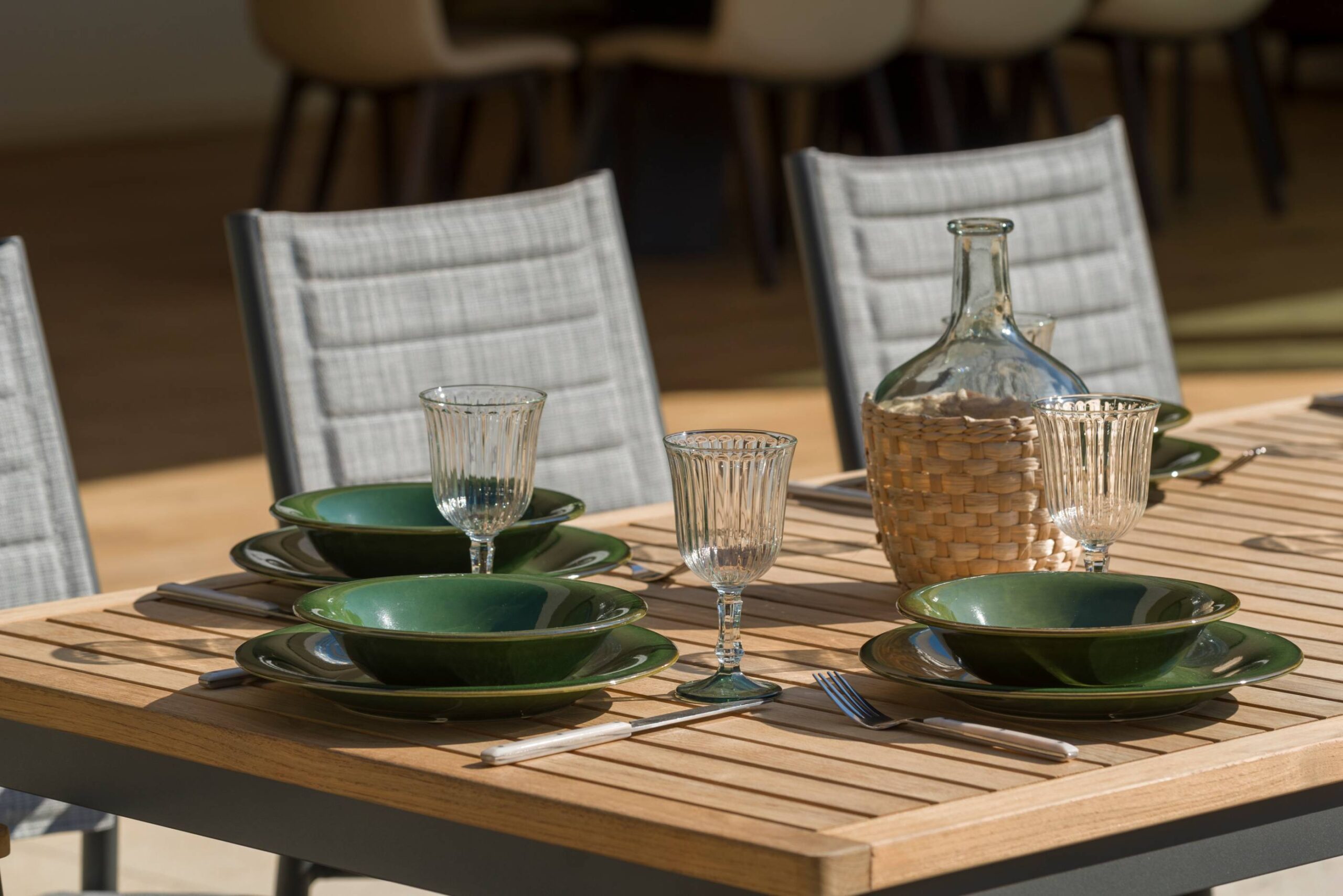 Find out more
To see more of LifestyleGarden® 's impressive portfolio, visit www.lifestylegarden.co.uk