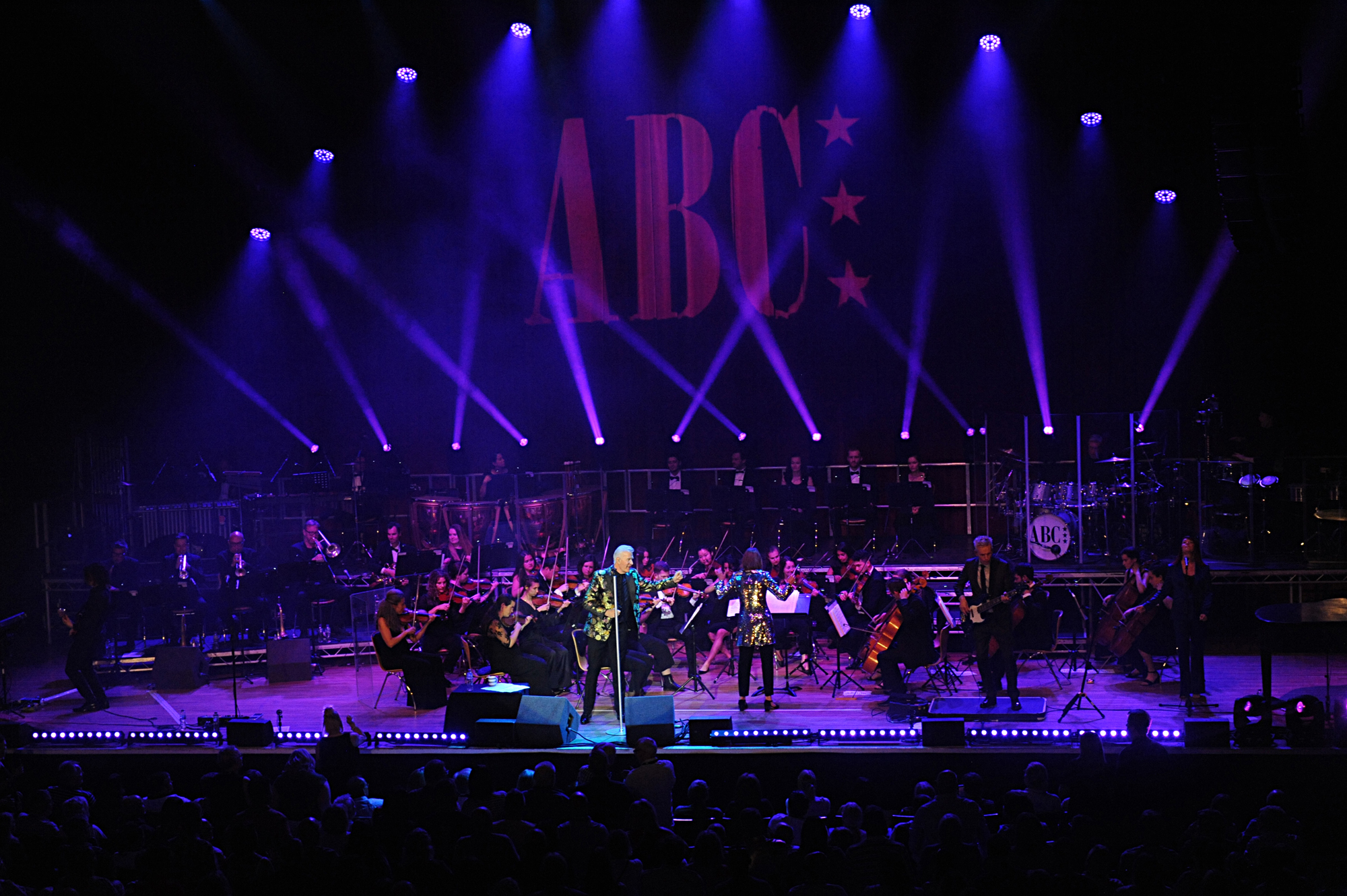 The classic album performed in its entirety plus their other greatest hits across the UK in February 2024
with Southbank Sinfonia Conducted by Anne Dudley
The Lexicon Of Love The 40th anniversary edition released 4th August
A 4-LP & Blu-ray set containing new album mixes as well as material never before released on vinyl alongside sleeve notes by Martin Fry
'The Lexicon of Love Live' from Sheffield is available now
"Lavish, intricate, spirited and funky" ***** The Daily Telegraph
'His baritone as suave as his three piece suit…. He [Martin Fry] still has a mean falsetto, still finishes each line with that debonair flourish.' **** The Times
"The Glossy pop funk still sounds not just remarkably fresh, but remarkably consistent" **** The Guardian
Ahead of their Sky Arts concert airing this Friday and to celebrate 15 years performing the iconic and timeless debut album "The Lexicon of Love" album in its entirety, ABC have announced a full UK tour for February 2024 including a date at London Palladium. 
Martin Fry's timeless 'The Lexicon Of Love' went straight to number one upon release. Fusing dance floor finesse with a post-punk attitude, the album spawned timeless tracks such 'Poison Arrow', 'The Look Of Love' 'Tears Are Not Enough', and 'All Of My Heart'. The album saw ABC enchant the world with their own unique brand of pop and remains one of the best albums of all time.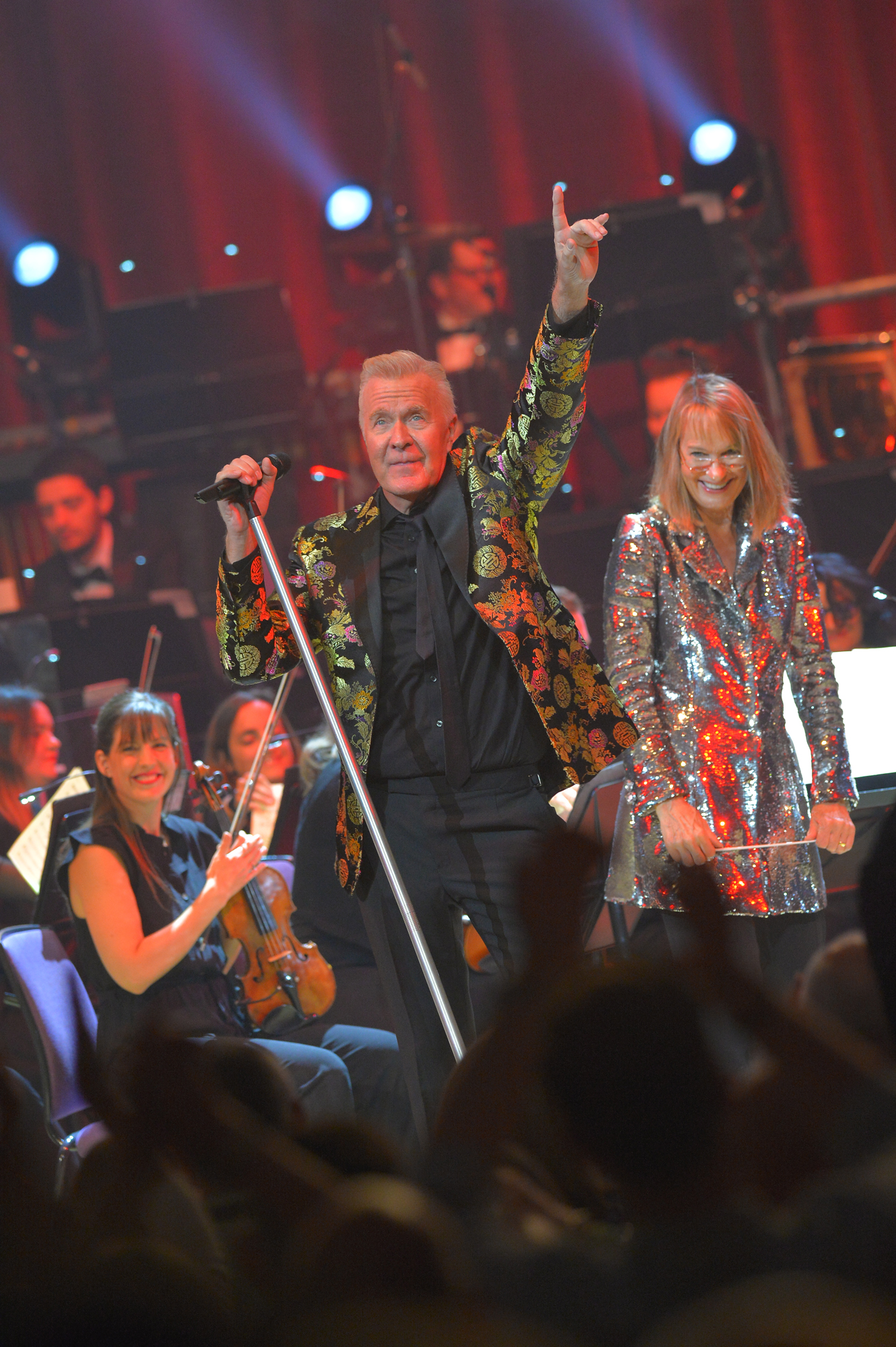 The Lexicon Of Love Orchestra tour first came to fruition in 2009 with countless 5 star reviews from a one off show At The Royal Albert Hall with Martin donning his iconic gold lame suit.  It sees Martin joined by Southbank Sinfonia and longtime collaborator Anne Dudley as conductor for a truly magical evening celebrating this pop masterpiece. Next year will be 15 years since that first partnership that sees audiences returning again and again.
Tickets go on sale Friday 14th July at 10am via www.gigsandtours.com and www.ticketmaster.co.uk. VIP Packages are also available https://sjm-vip.com/.
ABC fronted by Martin Fry were formed in Sheffield in the 1980's when they decided they wanted to fuse the world of disco funk with their own unique post punk vision.  ABC's debut album 'The Lexicon Of Love' ('82) went to No 1 and sold over a million records.  To date ABC have released 9 studio albums: 'The Lexicon Of Love' ('82), 'Beauty Stab' ('83), 'How To Be A Zillionaire' ('85), 'Alphabet City' ('87), 'Up' ('89), 'Abracadabra' ('91), 'Skyscraping' ('97) and 'Traffic' ('08). A mere 36 years since the release of their landmark debut album ABC returned with their resounding triumph "The Lexicon Of Love II' which immediately entered into the top 5.
Worldwide hits and six studio albums later; ABC demonstrate that even now over 40 years on from 'The Lexicon Of Love', Martin Fry's song-writing and musicianship is still as contemporary as it was in the beginning.
In June 2022 ABC toured The Lexicon of Love with the full symphonic Orchestra to celebrate 40 years since its original release. The magic was captured at their hometown gig in Sheffield on the very date of release 40 years on… for this release 'The Lexicon of Love Live' which is available now in the following formats on Live Here Now Records:  2 x CD / 3 x sparkly purple Vinyl & as a collector's edition book & 3 CD.
Further 40th anniversary celebrations continue with a very special reissue to be released on 4 August. The 4LP and blu-ray box is available to pre-order now from here. The 4-LP/Blu-Ray celebratory edition, overseen by Martin Fry, contains the half-speed Abbey Road remaster by Miles Showell and a further three records putting material on vinyl for the first time including the album performed live at Hammersmith Odeon in 1982 and a premiere commercial release of the 'Special Remix' of The Look Of Love.
Additionally, on Friday 14th July at 10pm, Sky Arts be showing a very special concert filmed last year for Greatest Albums Live. Watch via Freeview Channel 11, Sky Channel 130 and Now TV.
ABC THE LEXICION OF LOVE FEBRUARY 2024
Monday 05       Brighton Dome
Tuesday 06      Nottingham Royal Concert Hall
Thursday 08   Sheffield City Hall
Friday 09          Glasgow Royal Concert Hall
Saturday 10     Gateshead Sage
Monday 12       Birmingham Symphony Hall
Tuesday 13      Bath Forum
Thursday 15   Liverpool Philharmonic Hall
Friday 16          Manchester Bridgewater Hall
Saturday 17     London Palladium
TICKETS ON SALE: 
Friday 14th July At 10am
www.gigsandtours.com and www.ticketmaster.co.uk.