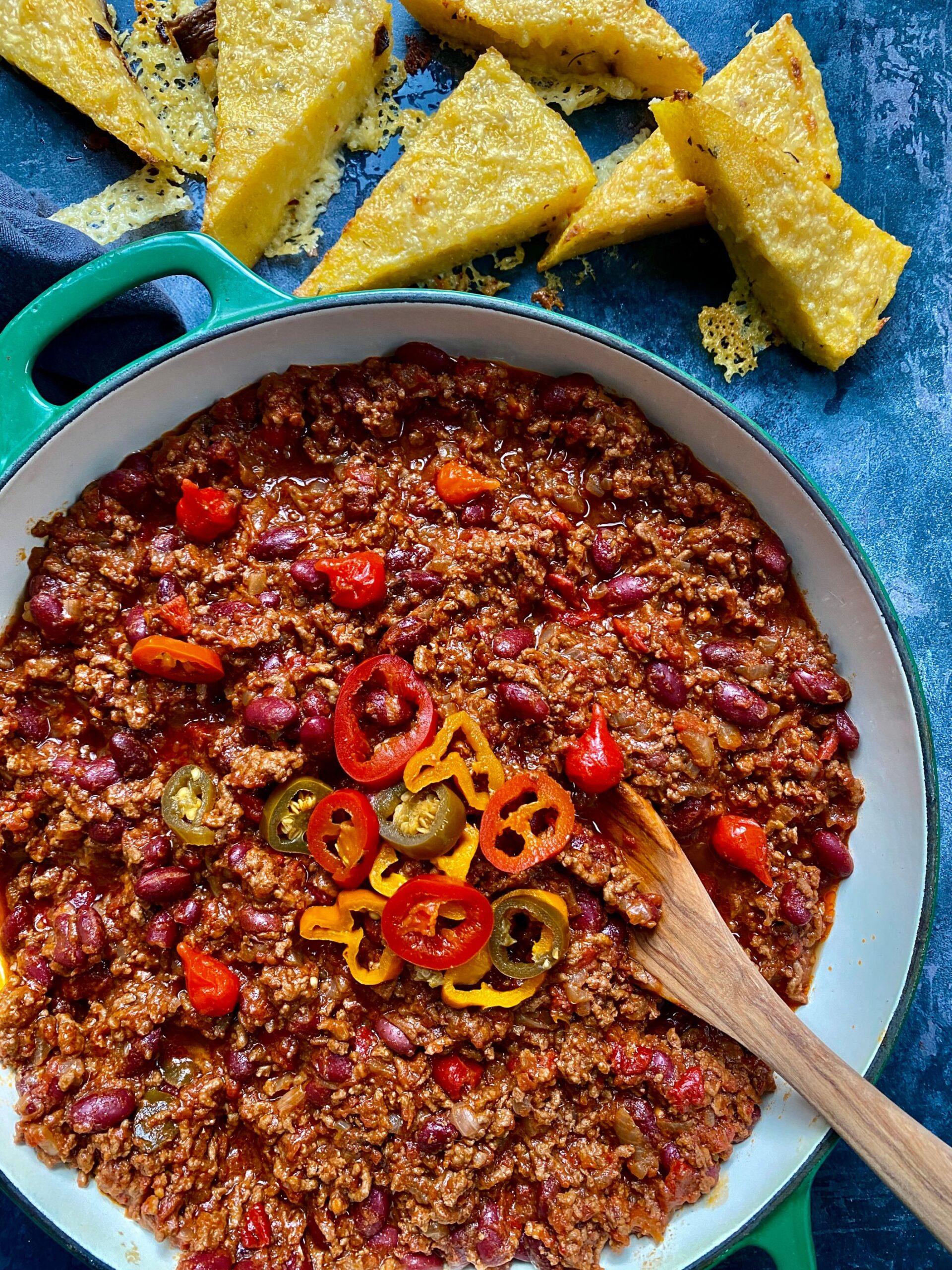 RICH BEEF AND PEPPER CHILLI
Prep time: 15 minutes
Cooking time: 2 ¾ hours
Serves 8
3 tbsp olive oil
2 onions, finely chopped
2 star anise
800g-1kg beef mince
4 cloves garlic, crushed
2 tbsp tomato puree
250ml red wine
500ml beef stock
2 x 400g tins chopped tomatoes
2 Cooks&Co roasted red peppers, roughly chopped
¼-1/3 jar Cooks&Co Tri-colour Jalapenos, roughly chopped, plus extra to serve
2 x 400g tins Cooks&Co red kidney beans, or any other tinned beans, drained
½ jar Cooks&Co Sweety Drop Peppers
Heat the oil in a large pan over a medium heat and add the onion and star anise. Gently saute until lightly golden. Increase the heat and add the beef mince and garlic. Cook until the beef has browned. Stir in the tomato puree and cook for a minute or so until deep red in colour.
Pour in the red wine, beef stock, chopped tomatoes, red peppers and chopped tri-colour Jalapenos. Bring to a simmer, partially cover with a lid and gently cook for 1 ½ hours.
Stir in the tinned beans and Sweety Drop Peppers. Return to the simmer and cook for a further 30 minutes.
Once cooked, serve with extra tri-colour Jalapenos on top for an additional spicy kick and some polenta wedges on the side.