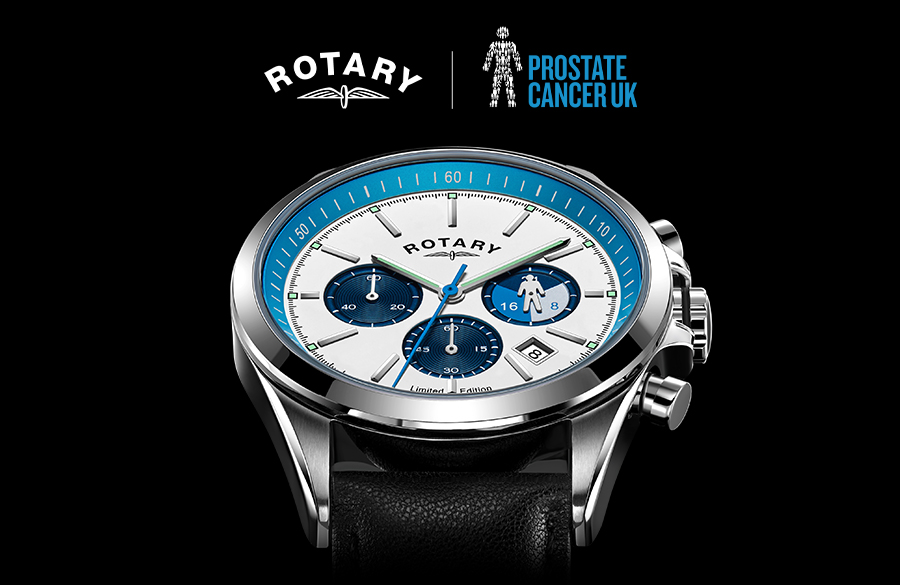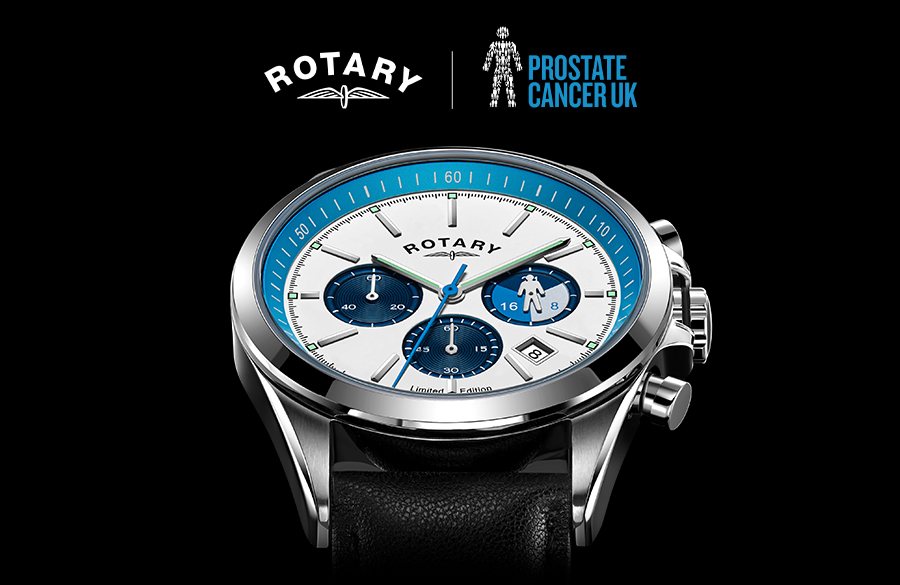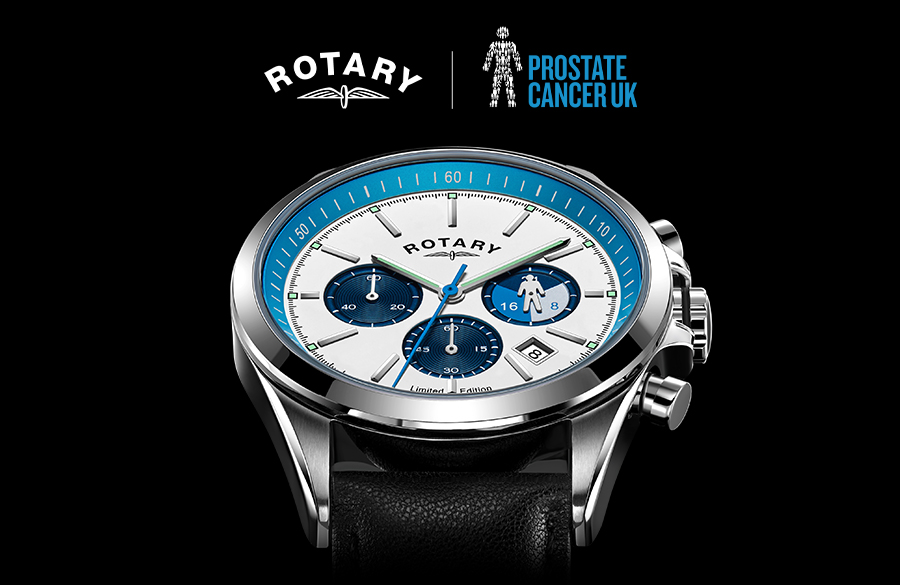 Health is the hot topic, the past 18 months has demonstrated just how important it is to manage one's health, acknowledging symptoms early and regularly checking your health is vital in order to prevent a fatal diagnosis.
Prostate Cancer UK is an extraordinary organisation that exists to stop prostate cancer being a killer. In the UK a shocking 1 in 8 men will be diagnosed with prostate cancer in their lifetime. On average, one man dies from prostate cancer every 45 minutes. Prostate cancer is currently the most common cancer in men.  A 30-second online risk checker is available at prostatecanceruk.org/risk-checker.
In commemoration of the charity's 25th anniversary Rotary will launch a limited edition chronograph timepiece, that features special details to honour the charity and all that it represents. Prostate Cancer UK's bold, identifying aesthetics have been woven carefully into the design of the timepiece and can be found on the dial and the underside of the calf leather strap. The iconic Man of Men symbol proudly appears on the 24 hour sub dial. There are only 1000 individually numbered timepieces available.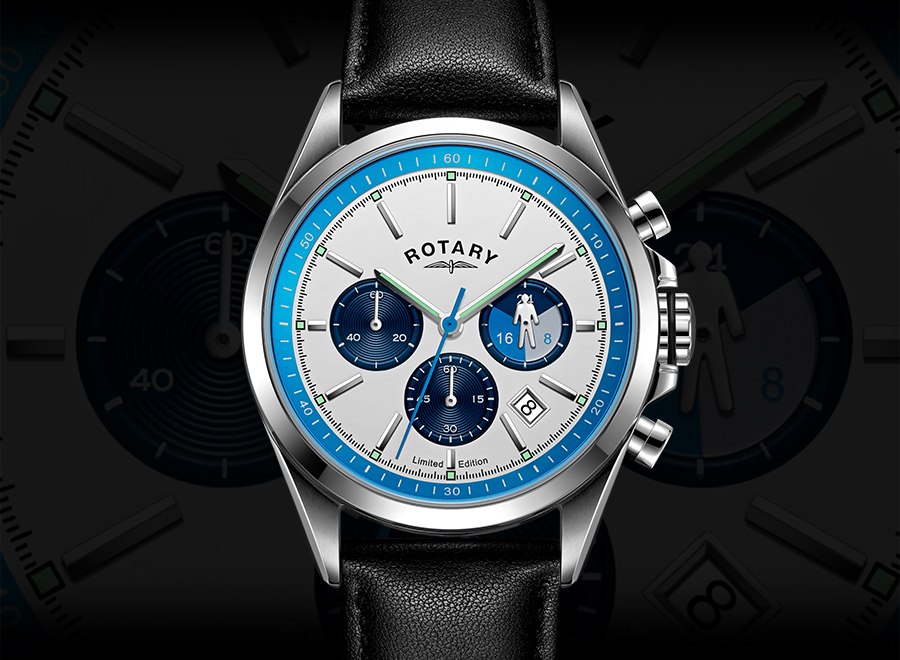 Rotary will donate 10% + VAT from the sale of every watch to support Prostate Cancer UK in their mission to stop prostate cancer being a killer.
The limited edition 1IN8 watch will be available for pre-order rotarywatches.com, and on-sale 8th October rotarywatches.com and watchshop.com.