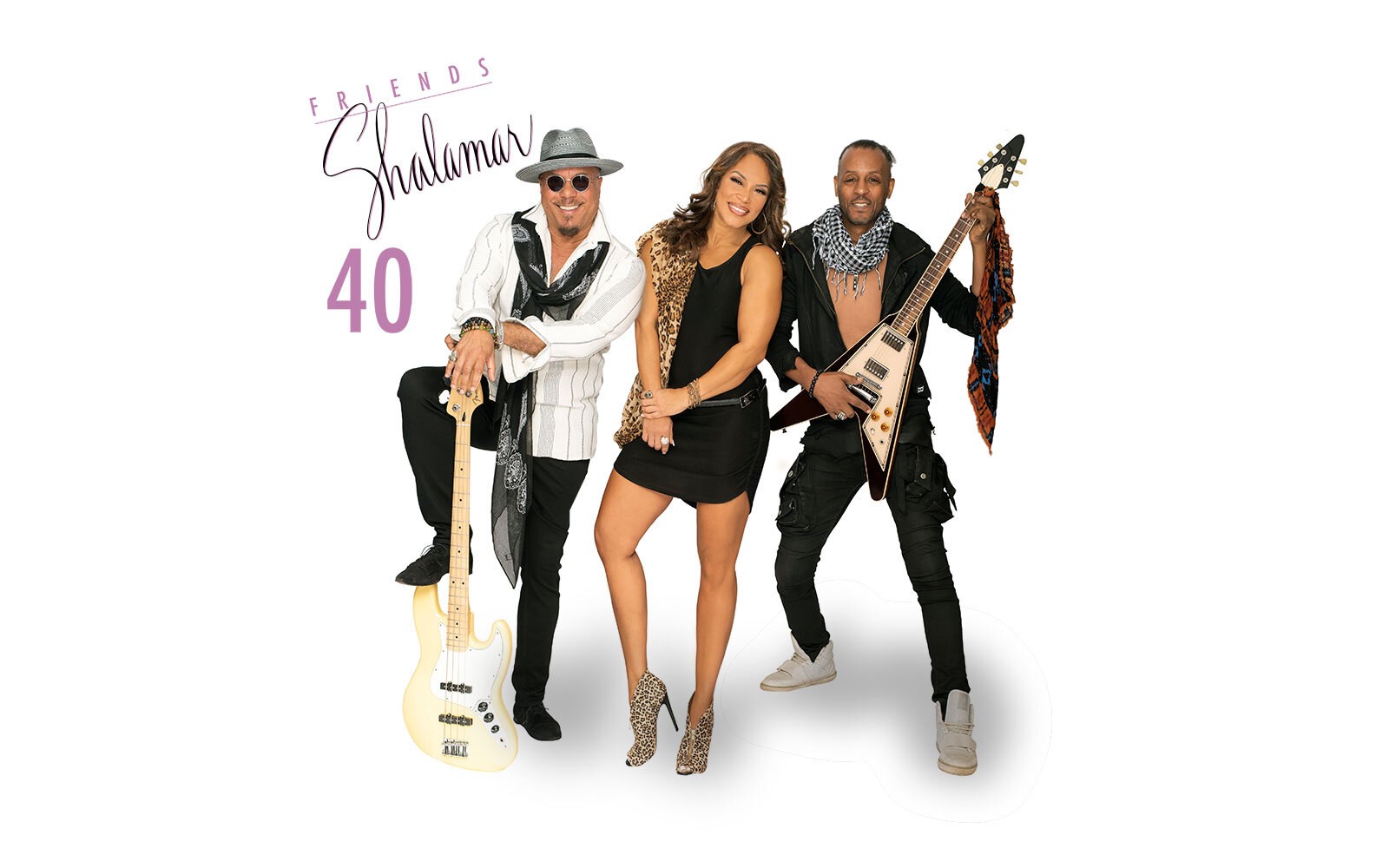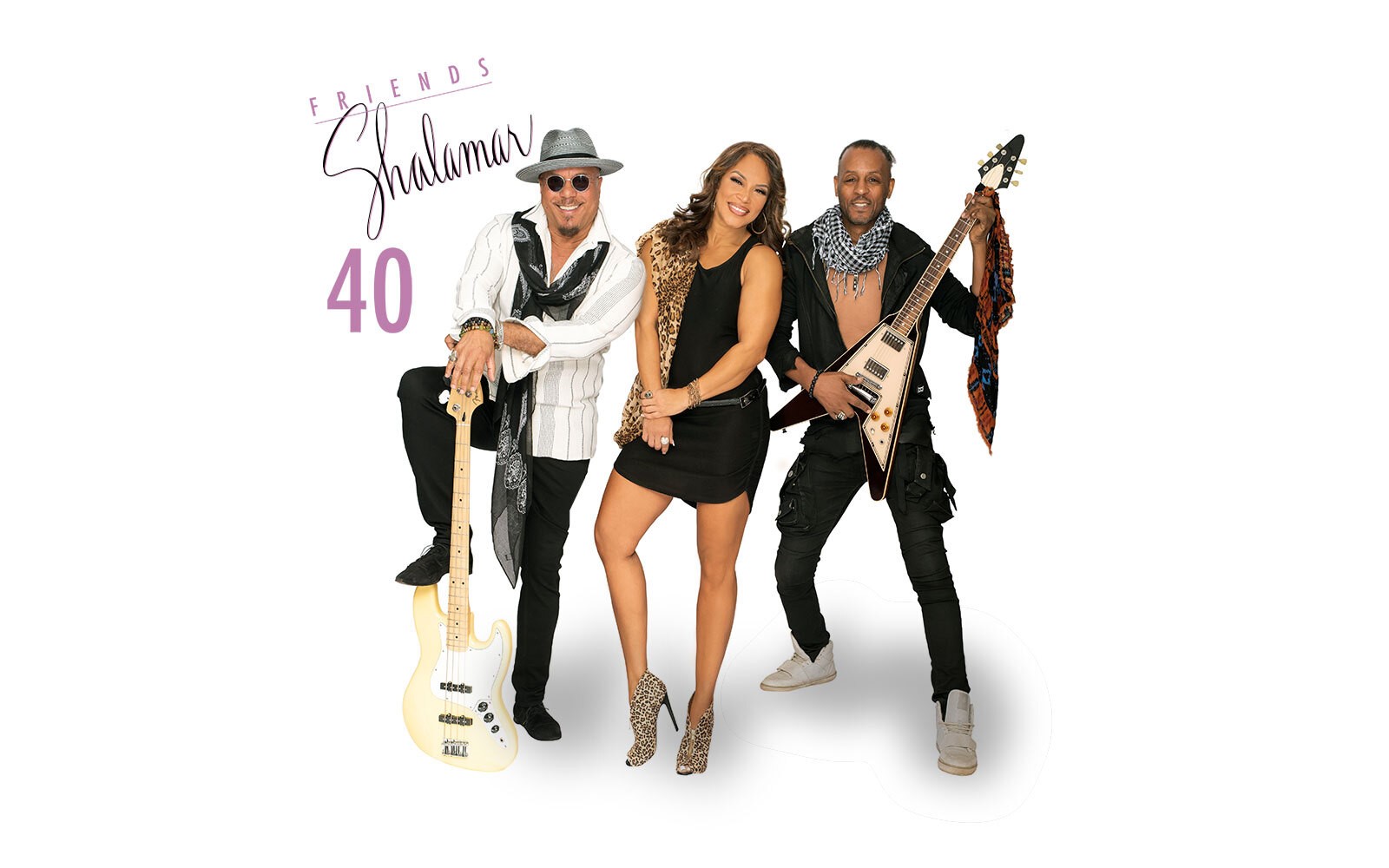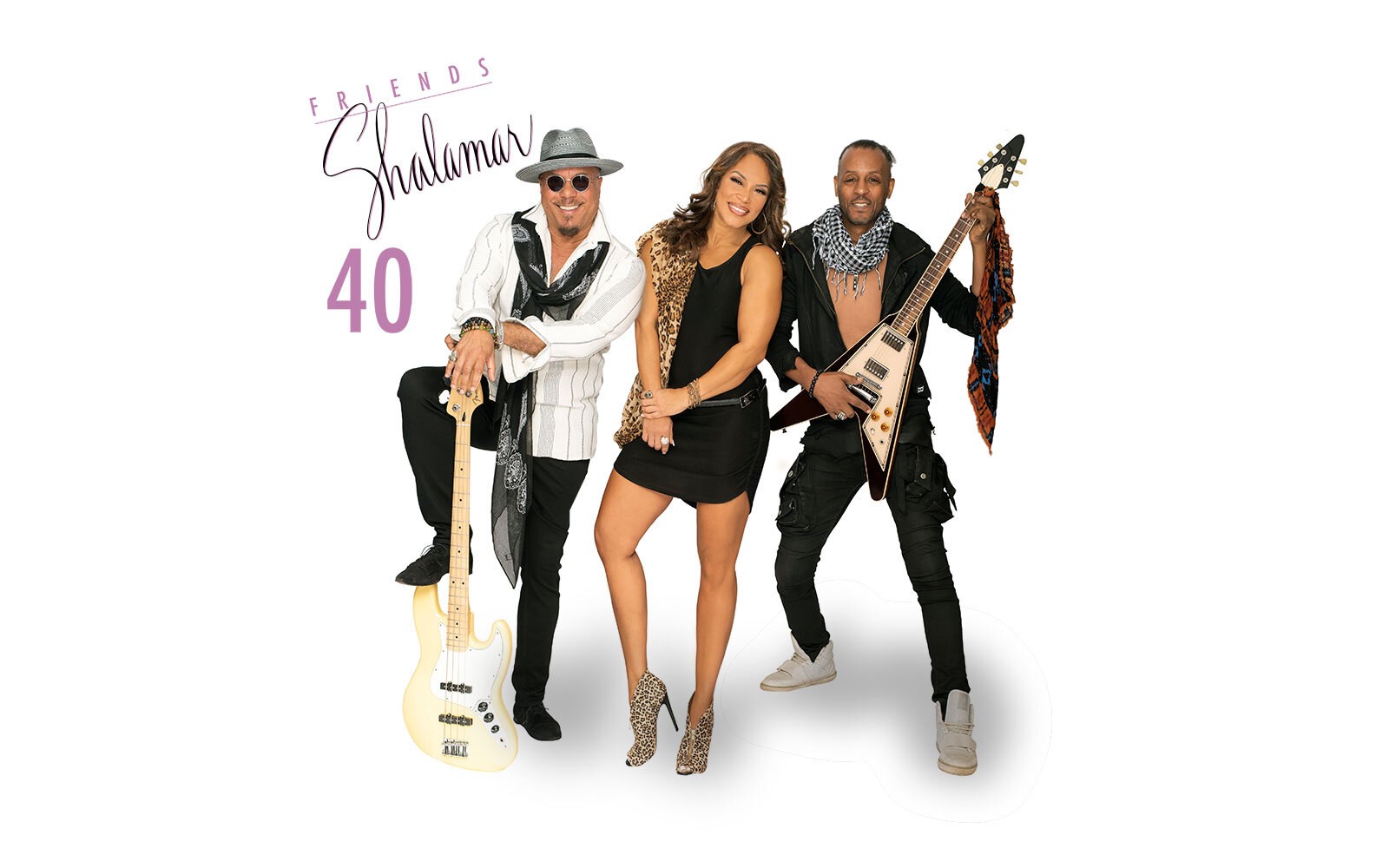 After a 16 date run this Summer with sold out shows at venues such as the London Palladium and Symphony Hall Birmingham then  by overwhelming popular demand, Shalamar will return in November & December to continue to celebrate the 40th Anniversary of the Friends album this autumn.
"Friends" is a platinum-selling album, featured four top twenty hit singles – "A Night To Remember", "Friends", "There It Is" and "I Can Make You Feel Good". The songs were huge and dominated the clubs and radio alike. "Friends" was the seminal album for the group and was put together by renowned producer Leon Sylvers.
We are also celebrating the 40th anniversary of the legendary Top of the Pops performances by Jeffrey Daniel, who demonstrated the first ever moonwalk on European TV screens and created a street dance and body popping craze. When promoting Shalamar hit singles he became the first ever artist to represent their record on the programme, purely using dance as the focal point. This performance changed music culture forever. Jeffrey has been an inspiration to millions of people across the world including the man he mentored – Michael Jackson.
The "Friends" album outsold OMD, Abba, Queen, The Rolling Stones, Culture Club and Meat Loaf – to name but a few. It was one of the best selling albums of the year and has endured the test of time with songs that are still acclaimed today.
The trio – featuring original members Howard Hewett and Jeffrey Daniel are joined by Carolyn Griffey – daughter of Solar Records founder Dick Griffey and are backed by an all star 7 piece full band section on all these shows. Shalamar will not just perform the album, but will also sing their greatest hits such as – "Take That to The Bank", "Second Time Around", "Make That Move", "Dead Giveaway" and many more.
Dates are as follows – tickets from link beside or from www.shalamar.info/tickets.
Wed Nov 22- Blackburn – King Georges Hall – https://bwdvenues.com/whats-on/shalamar/
Fri Nov 24 – Hastings – Whiterock Theatre – https://whiterocktheatre.org.uk/…/tickets-shalamar…
Sun Nov 26 – Buxton – Opera House – https://buxtonoperahouse.org.uk/event/shalamar
Wed Nov 29 – Middlesborough – Town Hall – https://www.middlesbroughtownhall.co.uk/…/shalamar…/
Thurs Nov 30 – Leicester De Montfort Hall – https://www.demontforthall.co.uk/event/shalamar/
Fri Dec 1 – Croydon – Fairfield Halls – https://www.fairfield.co.uk/events/shalamar-23
Sun Dec 3 – London – Indigo at the O2 – https://www.theo2.co.uk/events/detail/shalamar-2023
Wed Dec 6 – Cambridge – Corn Exchange – https://www.cambridgelive.org.uk/…/shalamar-friends…
Thurs Dec 7 – Eastleigh – Concorde Club – https://www.theconcordeclub.com/product.php?xProd=2016
Sat Dec 9 – Hull – City Hall – https://www.hulltheatres.co.uk/…/shalamar-friends-40th…
Sun Dec 10 – Colchester – Charter Hall – https://colchester-events.co.uk/event/shalamar-friends/